Episodes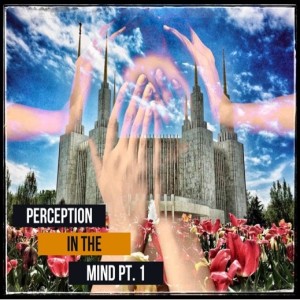 Wednesday Jun 22, 2022
Wednesday Jun 22, 2022
Here it is in all it's wretched glory. Ep. 116 is filled with facts about the founding of the Mormon organization, it's wild as hell teachings, and mad prophets like founder Joseph Smith, and successor Brigham Young. We begin at the beginning of course, and i attempt to leave no seer stone unturned.(Pun intended) I hope you enjoy this history, and share with others. I can't wait to bring you the second part which will cover the priesthoods, marriages, or sealings as they call them including marrying the dead, and my favorite part, which is the Freemasonry influence. I'd say, the foundation actually. Now, it's time to go down that rabbit hole far beyond the mainstream which mazes underneath the Nauvoo Temple, all the way up to the Hill Cumorah in New York, and even up to an alleged star called Kolob!  Thank You for your support! Cheers, and Blessings The Odd Man Out   Show Notes   Three Main Books: BOM Doctrines, & Covenants Pearl of Great Price   Joseph Smith said, "the mind or the intelligence which man possesses is CO-equal [CO-eternal] with God himself" (TPJS 353) "The intelligence of spirits had no beginning, neither will it have an end." Another teaching is that the words of The Living Oracles, or living prophets are greater than the Bible, BOM, or Doctrine, & Covenants Abraham 3:3 reads "And the Lord said unto me: These are the governing ones; and the name of the great one is Kolob, because it is near unto me, for I am the Lord thy God…"   Verse 9 in the same chapter adds that "Kolob is set nigh unto the throne of God." Joseph Smith, the founder of Mormonism, stated, "I wish to declare I have always and in all congregations when I have preached on the subject of the Deity, it has been the plurality of Gods" (History of the Church 6:474). Brigham Young, the second prophet and president of the LDS Church, said, "How many Gods there are, I do not know. But there never was a time when there were not Gods…" (Journal of Discourses 7:333). Mormon Apostle Orson Pratt taught, "We were begotten by our Father in Heaven; the person of our Father in Heaven was begotten on a previous heavenly world by His Father; and again, He was begotten by a still more ancient Father, and so one, from one generation to generation" (The Seer, pg. 132). The god of Mormonism is not immutable. Whereas God's perfection makes it never necessary for Him to change, the God of Mormonism changes both in his physical person and moral attributes. This is demonstrated by the fact that he evolved from a man into a God and that he has changed decrees which are theoretically "unalterable." Examples of this would include the abandonment of polygamy in 1890, the reversal of the ban which withheld the LDS Priesthood from Blacks in 1978, and the changes in the LDS temple ceremony in 1980. The god of Mormonism is not eternally God. Joseph Smith taught that God was not always God when he stated, "We have imagined and supposed that God was God from all eternity. I will refute that idea, and take away the veil, so that you may see" (Teachings, pg. 345). Because the LDS God is limited to a physical body, he is not omnipresent. Brigham Young said, "Some would have us believe that God is present everywhere. It is not so" (Journal of Discourses 6:345). LDS Apostle James Talmage stated that neither God the Father, nor "any actual person of any one member of the Godhead can be physically present in more than one place at one time" (The Articles of Faith, pg. 39). The Mormon God's "omnipresence" is fulfilled through the Holy Spirit which, according to Mormon Apostle John Widtsoe, is not to be confused with the Holy Ghost (Evidences and Reconciliations, pp. 76-77). Mormon author W. Cleon Skousen stated that God is God only because another force sustains him as such. He wrote, "Through modern revelation we learn that the universe is filled with vast numbers of intelligences, and we further learn that Elohim is God simply because all of these intelligences honor and sustain Him as such…since God 'acquired' the honor and sustaining influence of 'all things' it follows as a corollary that if He should ever do anything to violate the confidence or 'sense of justice' of these intelligences, they would promptly withdraw their support, and the 'power' of God would disintegrate…'He would cease to be God'" (The First 2,000 Years, pp. 355-356). The Bible "Ye are my witnesses, saith the LORD, and my servant whom I have chosen: that ye may know and believe me, and understand that I am he: before me there was no God formed, neither shall there be after me" (Isaiah 43:10-11). It appears to me the end point of Mormonism like most occult religions is godhood. They teach the Hindu philosophy that humans are unrealized gods. On the afternoon of June 8, 1873, preaching from the pulpit of the Mormon Tabernacle in Salt Lake City, President Brigham Young declared: The devil told the truth ... I do not blame Mother Eve. I would not have had her miss eating the forbidden fruit for anything in the world.... They must pass through the same ordeals as the Gods, that they may know good from evil... .27 Former President Joseph Fielding Smith stated it in these words: The fall of man came as a blessing in disguise.... I never speak of the part Eve took in this fall as a sin, nor do I accuse Adam of a sin.... We can hardly look upon anything resulting in such benefits as being a sin... Apostle Pratt wrote, If we should take a million of worlds like this and number their particles, we should find that there are more gods than there are particles of matter in those worlds. The Gods who dwell in the heaven have been ... exalted also, from fallen men to Celestial Gods to inhabit their Heaven forever and ever." Mormon President Spencer W. Kimball declared: In each of us is the potentiality to become a God-pure, holy, true, influential, powerful, independent of earthly forces.... We were in the beginning with God.... Man can transform himself.... He has in him the seeds of Godhood that can grow. He can lift himself by his very bootstraps.32 No salvation lest thou believe in Joseph Smith President Joseph Fielding Smith made that clear when he wrote: [There is] no salvation without accepting Joseph Smith. If Joseph Smith was verily a prophet, and if he told the truth when he said that he stood in the presence of angels sent from the Lord, and obtained the keys of authority, and the commandment to organize the Church of Jesus Christ once again upon the earth, then this knowledge is of the most vital importance to the entire world. No man can reject that testimony without incurring the most dreadful consequences, for he cannot enter the kingdom of God.' "No man or woman in this dispensation will ever enter into the Celestial Kingdom of God without the consent of Joseph Smith." Brigham Young More Mormon Quotes On This Subject: https://www.mrm.org/no-salvation-without-joseph-smith For more info see: The Mormon Conspiracy The Mormon Cult The GOD Makers 1, & 2 documentaries, & book. No Man Knows My Story By Chapter https://youtu.be/0-DRJZLIUJw   Texe Marrs Secrets of The Temple https://youtu.be/OoOyilCeP6M   Terms Used By The LDS https://www.mrm.org/a-z   Odd Man Out Patreon https://www.patreon.com/theoddmanout     ACR- My Podcasting Family Visit the home of The Oddcast at "Alternate Current Radio, and check out all their other great shows including, Boiler Room, and be sure to subscribe to their Social Media to get updates on all the fantastic talk, and music shows. https://alternatecurrentradio.com/         
 Check out the ACR video: "Shilling For Sanity" https://youtu.be/TyQv1JL78Eg   

Support the show by subscribing, liking, sharing, & donating!   Fringe Radio Network- Radio on the Fringe! FRINGE RADIO NETWORK! -SECURE- Radio on the Fringe!      Patreon-Welcome to The Society Of Cryptic Savants   https://www.bitchute.com/video/C4PQuq0udPvJ/ Social Media: _theoddmanout on Twitter, and Instagram       Facebook https://www.facebook.com/theoddcastfttheoddmanout    "A special Thank You to my Patrons who contributed to this episode. You are very much appreciated."              
     Their Order Is Not Our Order!