Episodes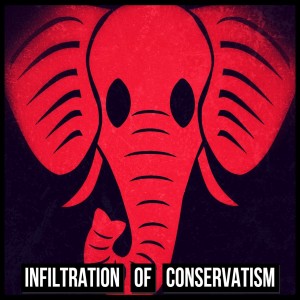 Wednesday Aug 31, 2022
Wednesday Aug 31, 2022
Do you have Conservative political leanings? Are you perhaps a Christian? Have you ever wondered why Republican representatives always seem to drop the ball when they have the power. Have you noticed there's just certain things Conservative pundits won't talk about? Have you been absolutely disgusted with the behavior of TV Evangelists? Have you ever wondered if there was collusion with the opposition behind the scenes?
  What if I told you that in 1981, there was a clandestine group of big money/big influence so-called Conservatives who billed themselves as "The Council For National Policy" (CNP) & that it was put together by familiar names like Tim Lahaye from the Pre-Trib Rapture Propaganda Left Behind movies, Beer Mogul Joseph Coors, Oil Men Nelson Bunker Hunt, & T. Cullen Davis (Davis ater charged w/ the murder of man, & his daughter), Richard Mellon Scaife, heir to the Carnegie Mellon fortune, & the late Sun Myung Moon of the Unification Church who built one of the biggest cults in the world, even proclaiming himself God, saying Jesus Christ failed his mission on the cross, & Moon himself was the true savior?    
What if I said, other founding members included Jerry Falwell, Jimmy Swaggert, Pat Robertson, Bill Bright (Campus Crusade For Christ), Josh McDowell, John Haggee, Paul Crouch-TBN, Elizabeth Claire Prophet from the cult Church Universal, & Triumphant, Oliver North known for gems like Iran/Contra, FEMA, & Rex 84? If you don't know what the latter is, look immediately.     What if I said, the founders also included a handful of Council On Foreign Relations members (CFR) like National Review founder William F. Buckley Jr. also Skull, & Bones, & CIA, J. Peter Grace, & Arnold de Borchgrave? Borchgrave was also an editor for Sun Myung Moon's Washington Examiner, & UPI.    
What if I told you that the Heritage Foundation was also created by these charlatans as well as *ALEC, which is 90% corporate, & was behind NAFTA, & who openly advocated for the merger of public, & private sectors? What if I mentioned Conservative talk radio hosts like the late Rush Limbaugh, Sean Hannity, Mark Levin, Michael Medved, Dennis Prager, & even stand out Alex Jones have been speakers, & members? And what if I told you Judicial Watch's Tom Fitton, the founder of Newsmax' Chris Ruddy, Freedomworks' Charlie Kirk, & Media Research Center's Brent Bozell are all currently on this organization's board of directors?    
Well, I'm telling you all of this, & I'm also letting you know, Donald Trump, Mitt Romney, Mike Pence, Rand Paul, & even Ron Paul have spoken before them, & may, or may not be on the current roster. So, if you've ever thought that there could be more to your political party than what's seen on the outside, this episode is for you.  
The Council For National Policy (CNP) Secondary Group-    Conservative Action Project (CAP)   
The CNP was founded in 1981 when Tim LaHaye, a leader of Moral Majority, proposed the idea to wealthy Texan T. Cullen Davis. Davis contacted billionaire Nelson Bunker Hunt, and from that point on they began recruiting members. By 1984, the Council had 400 members. Joe and Holly Coors (Coors Beer) were early members of the CNP. Their names appear on a 1984 confidential list of members. Also on the list is Lt. Colonel Oliver North, retired generals John Singlaub and Gordon Sumner, and other contra network supporters such as former ambassador Lewis Tambs, Louis (Woody) Jenkins, and Lynn (L. Francis) Bouchey.    
Special Tiers are reserved for donors of certain amounts like the Golden Circle, Executive Committee, & Board Of Governors
*What is "ALEC" The American Legislative Exchange Council?   https://www.alecexposed.org/wiki/What_is_ALEC  
Guest -John Brisson-Twitter @weve_read
We've Read The Documents (John Brisson)
Videos On The CNP
https://youtu.be/dVjkZ9Fk3Y4   
Documentaries  
Buy Josh Reeves The Secret Right 1, and 2 here.  https://store.payloadz.com/results/results.aspx?m=242828    
The Secret Right (CNP)Volume 1   
https://youtu.be/a18YlNgIXEE     
The Secret Right (CNP)Volume 2   
https://youtu.be/ap0ndJHPflQ  
Leaked Videos, and Meeting Agendas   https://documented.net/investigations/council-for-national-policy-recordings   
Past Membership List    https://watch.pairsite.com/cnpdbase.html   
CNP- Members   https://littlesis.org/org/37180-Council_for_National_Policy     
Odd Man Out Patreon https://www.patreon.com/theoddmanout      
ACR- My Podcasting Family Visit the home of The Oddcast at "Alternate Current Radio, and check out all their other great shows including, Boiler Room, and be sure to subscribe to their Social Media to get updates on all the fantastic talk, and music shows. https://alternatecurrentradio.com/
Check out the ACR video: "Shilling For Sanity" https://youtu.be/TyQv1JL78Eg     


Support the show by subscribing, liking, sharing, & donating!     Fringe Radio Network- Radio on the Fringe! http://fringeradionetwork.com/    
Patreon-Welcome to The Society Of Cryptic Savants   https://www.bitchute.com/video/C4PQuq0udPvJ    
Social Media: _theoddmanout on Twitter, and Instagram       Facebook https://www.facebook.com/theoddcastfttheoddmanout       "A special
Thank You to my Patrons who contributed to this episode. You are very much appreciated."  
The CNP's Order Is Not Our Order!